3D printed foams porous or non‑porous
Thermal image taken during 3D printing.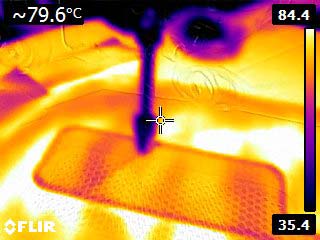 Silicone structures can be created from 32 on the oo scale to 80 shore A. The ability to choose, short term and long term implant with incorporating of coloured dyes, pigments and barium sulphate to make radio opaque structures.
Watch the video