Polymer Systems
Technology Limited
Advanced Engineering
Space:

CV-2289
Adhesives/Sealants
Controlled Volatility Potting and Encapsulating Silicone Elastomer
DESCRIPTION
Two-part, translucent silicone system
Offers a high tear strength, good physical properties and a broad operating temperature range
Convenient 1:1 mix ratio (Part A: Part B)
APPLICATION
For applications requiring low outgassing and minimal volatilecondensables under extreme operating conditions
To provide protection of electric components and assemblies against shock, vibration, moisture, dust, chemicals and other environmental hazards
Ideal for use in potting connectors, cable harness breakouts, molded high-voltage terminals, seals and gaskets due to its high tear strength
For applications requiring a broader operating temperature range
PROPERTIES

| | |
| --- | --- |
| Uncured: | |
| Appearance | Translucent |
| Cured: 15 minutes at 150°C (302°F) | |
| Durometer, Type A | 30 |
| Tensile Strength | 750 psi (5.2 MPa) |
| Elongation | 350% |
| Lap Shear Strength (primed w/ CF1-135) | 400 psi (2.8 MPa) |
| Collected Volatile Condensable Material (CVCM) | 0.03% |
| Total Mass Loss (TML) | 0.36% |
Properties tested on a lot-to-lot basis. Do not use the properties shown in this technical profile as a basis for preparing specifications. Please contact NuSil Technology for assistance and recommendations in establishing particular specifications.
Recommended Primer CF1-135

Note: Some bonding applications may require the use of a primer.
Packaging

50 ml SxS Kit
400 ml SxS Kit

Warranty

6 Months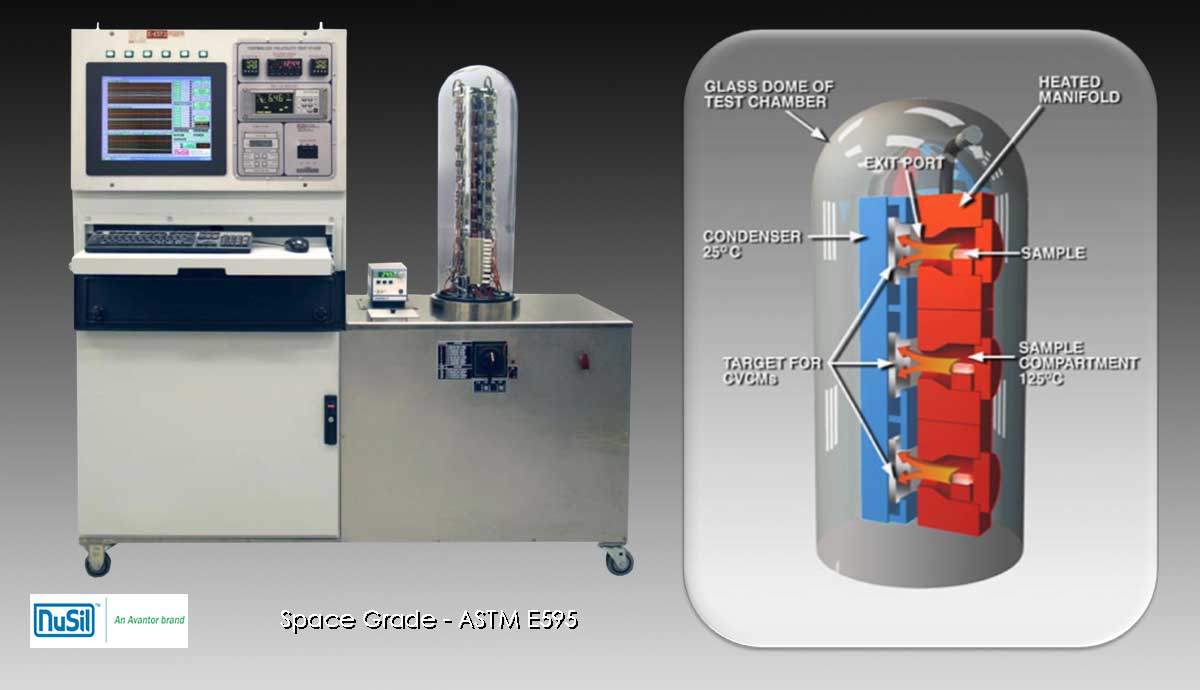 Space Grade - ASTM E595 Test Method