Polymer Systems
Technology Limited
Advanced Engineering
Space:

CV2-1142-2
Adhesives/Sealants
Non-Corrosive Controlled Volatility RTV Silicone
DESCRIPTION
One-Part, black, non-slumping silicone RTV
APPLICATION
For applications requiring low outgassing and minimal volatile condensables under extreme operating conditions
As a sealing, caulking, adhesive or potting material in electrical and space applications requiring minimal outgassing to avoid condensation in sensitive devices
For bonding and sealing with controlled flow for consistent bond lines in applications that require a high extrusion rate and one-part material
For applications requiring a broader operating temperature range
PROPERTIES

| | |
| --- | --- |
| Uncured: | |
| Appearance | Black |
| Tack Free Time | 10 minutes |
| Cured: 72 hours minimum at ambient temp. and humidity | |
| Durometer, Type A | 45 |
| Cured: 7 days minimum at ambient temp. and humidity | |
| Collected Volatile Condensable Material (CVCM) | 0.03% |
| Total Mass Loss (TML) | 0.43% |
Properties tested on a lot-to-lot basis. Do not use the properties shown in this technical profile as a basis for preparing specifications. Please contact NuSil Technology for assistance and recommendations in establishing particular specifications.
Packaging

3 Ounce Tube (89 mL)
6 Ounce Tube (177 mL)

Warranty

6 Months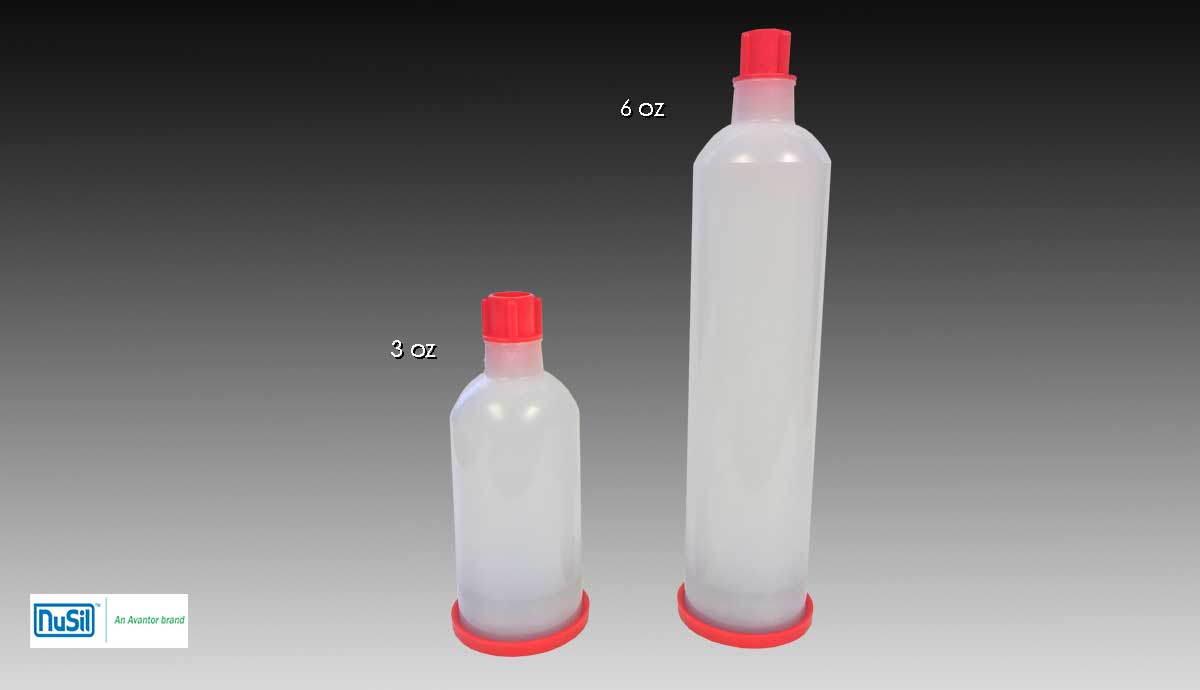 Example packaging