Polymer Systems
Technology Limited
Life Science
Premium Care:

MED-4159
Specialty Dispersions
Silicone Dispersion
DESCRIPTION
One-part, dispersion containing amino-functional silicone dispersed in a mixture of aliphatic or isopropanol solvents
Good adhesion to metal substrates
Cures at room temperature upon exposure to atmospheric moisture
APPLICATION
Suitable for dip casting and heat-curing of thin elastomeric films
Ideal for use as a silicone coating on metals and other substrates and also can be used as needle coatings
Provides excellent lubricity for cutting edges, needle cannula, and other applications requiring friction reduction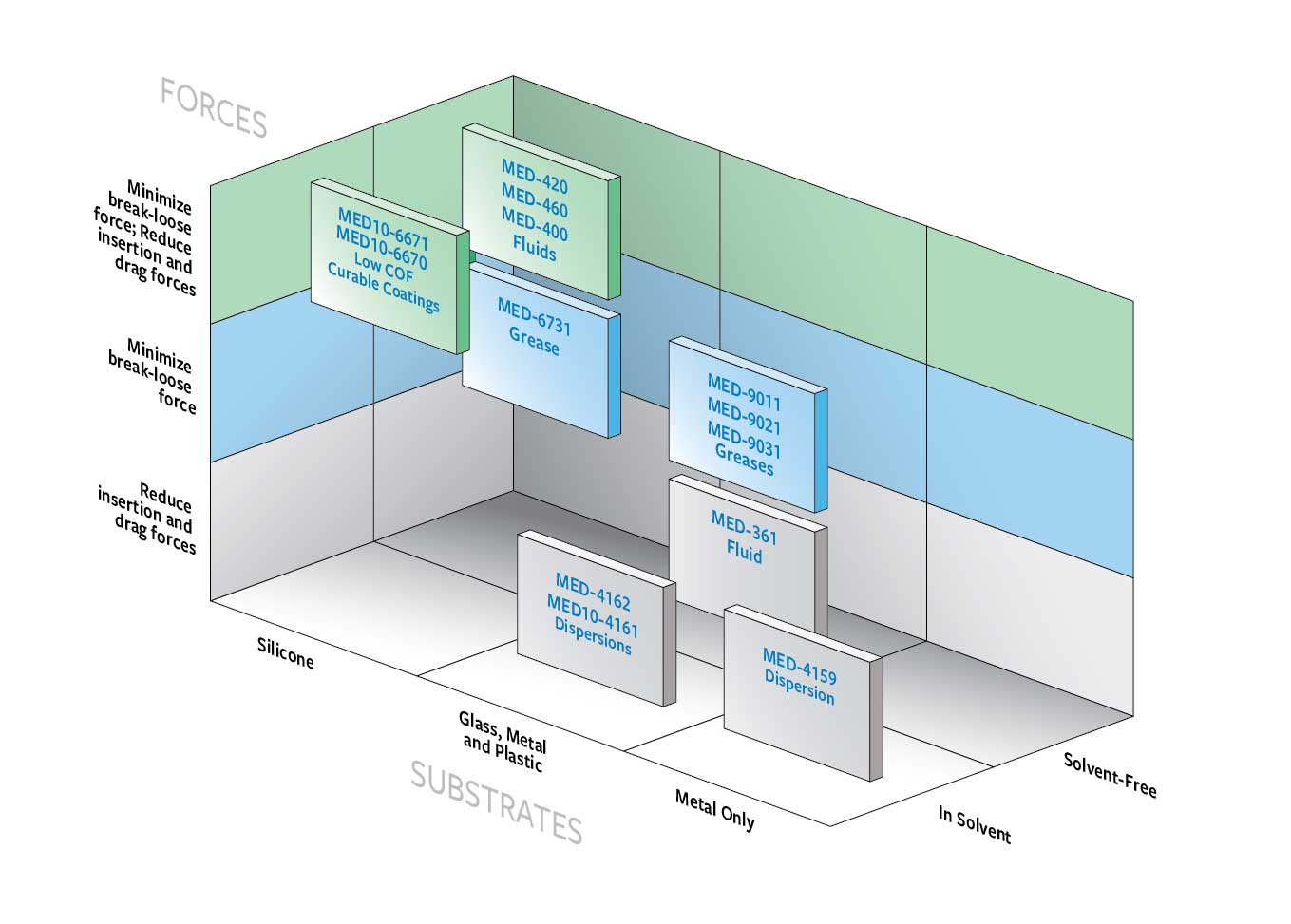 PROPERTIES

| | |
| --- | --- |
| Uncured: | |
| Appearance | Transparent |
| Non-Volatile Content | 53% |
| Viscosity | 185 cSt (159 mPas) |
| Cured: 7 days minimum at ambient temperature and humidity | |
| Tissue Culture (Cytotoxicity Testing) | Pass |
| Elemental Analysis of Trace Metals | Pass |
These properties tested on a lot-to-lot basis. Please contact NuSil Technology for assistance and recommendations in establishing particular specifications.
Recommended Primer MED-160

Note: Some bonding applications may require the use of a primer.
Packaging

2 Ounce (50 g)
1 Pint (380 g)
1 Gallon (2.88 kg)
5 Gallon (18.0 kg)

Warranty 12 Months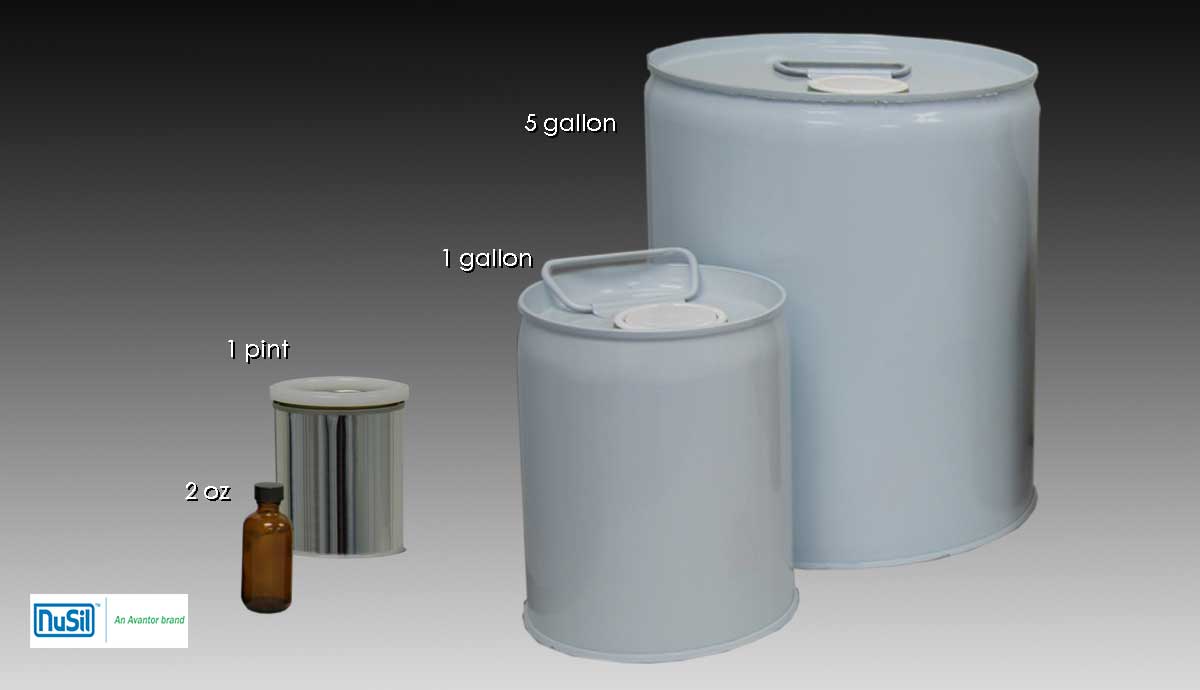 Example packaging