Polymer Systems
Technology Limited
Life Science
Premium Care:

MED-4174
Peroxide Cure
Silicone Elastomer
DESCRIPTION
An uncatalyzed high consistency material
Catalyze with various peroxides to form a medium durometer rubber
Strained through a 400-mesh screen (minimum)
APPLICATION
For a wide variety of fabrication techniques for the healthcare industry including: molding, calendering and extruding
PROPERTIES
Uncured:
Appearance
Translucent
-
Plasticity
110 mils
(2.78mm)
Cured: 5 minutes at 116°C (241°F). Catalyzed with 1.0 pph of CAT-102 (Peroxide).
Specific Gravity
1.15
-
Post Cured: 4 hours at 205°C (401°F). Stabilize for 3 hours minimum at ambient temperature and humidity
Durometer, Type A
50
-
Tensile Strength
1,300 psi
8.9 MPa
Elongation
750%
-
Tear Strength, Die B
225 ppi
39.7 kN/m
Stress at 200% Strain
325 psi
2.2 MPa
These properties tested on a lot-to-lot basis. Please contact NuSil Technology for assistance and recommendations in establishing particular specifications.
Packaging

1 Pound (450 g)
5 Pound (2.27 kg)
25 Pound (11.38 kg)

Warranty

12 Months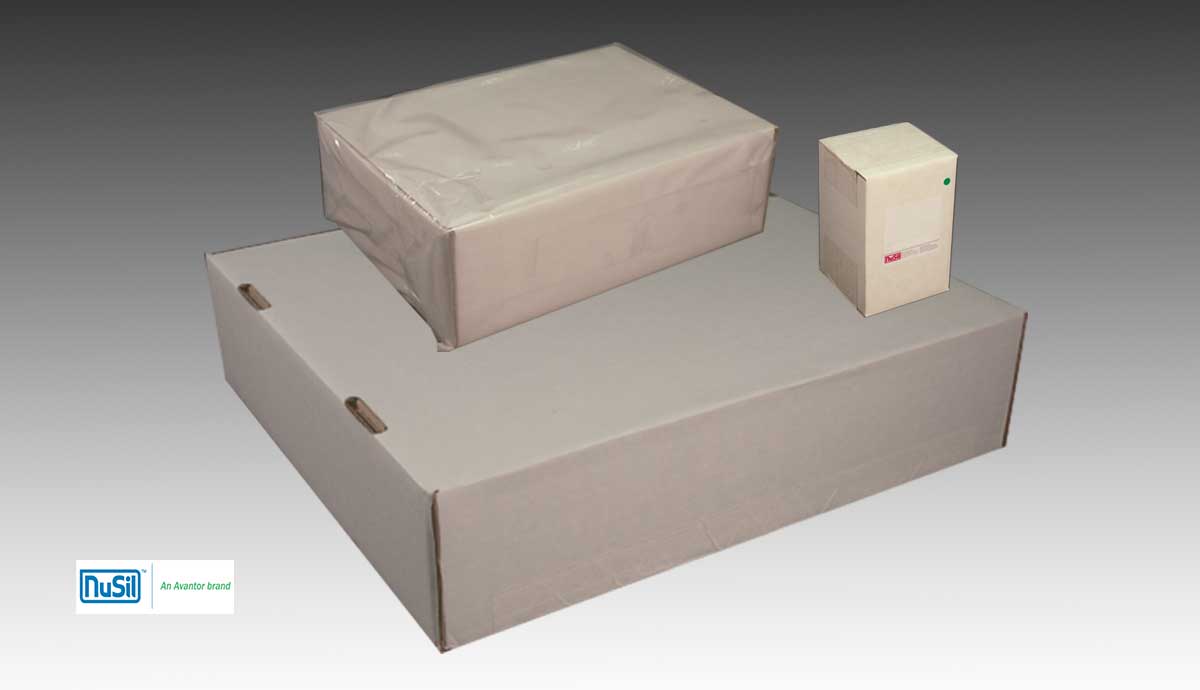 Example packaging
For Use With High Consistency Materials: