Polymer Systems
Technology Limited
Life Science
Premium Care:

MED10-6671
Low Coefficient Of Friction Silicone Coating/Dispertion
DESCRIPTION
One-part acetoxy cured silicone elastomer dispersed in Tert-Butyl Acetate
Cures to a thin silicone film that decreases the coefficient of friction (CoF) compared to the uncoated silicone and increases abrasion resistance for moving, sliding, and rubbing parts
A non-blocking topcoat for silicone surfaces that is easy to clean and prevents the accumulation of dirt, dust and foreign debris
Cures at room temperature upon exposure to atmospheric moisture
APPLICATION
Low viscosity makes dispersions ideal for use as sprayable coatings
For best results apply by spraying (dipping may also be utilized)
Provides a RTV, low-friction coating on cured silicone substrates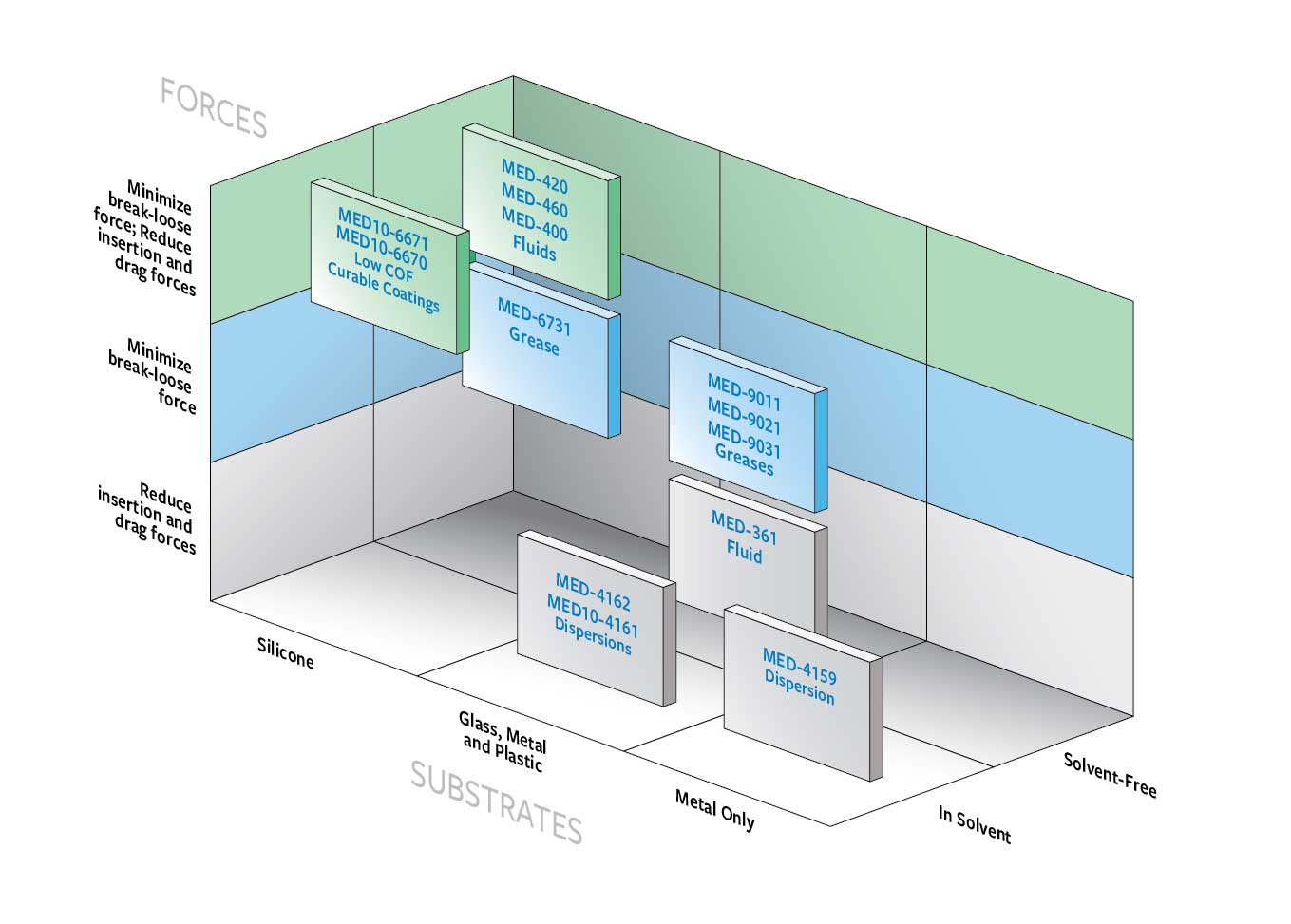 PROPERTIES

| | |
| --- | --- |
| Uncured:. | |
| Appearance | Translucent |
| Zahn cup Viscosity, Cup #2 | 13 seconds |
| Percent Solids, Silicone Primers | 7.0% |
| Cured: 24 hours minimum at ambient temperature and humidity | |
| Tissue Culture (Cytotoxicity Testing) | Pass |
These properties tested on a lot-to-lot basis. Please contact NuSil Technology for assistance and recommendations in establishing particular specifications.
Recommended Primer MED-160

Note: Some bonding applications may require the use of a primer.
Packaging

50 Gram
1 Pint (0.39 kg)
1 Gallon (3.12 kg)
Warranty

12 Months