Polymer Systems
Technology Limited
Life Science
Premium Care:

MED16-6606
Dispersions
Rtv Silicone Dispersion
DESCRIPTION
One part, silicone adhesive dispersed in heptane
Cures at room temperature upon exposure to atmospheric moisture
APPLICATION
Suitable for applying in thin sections
For use as an adhesive for bonding and sealing various substrates including silicone, metal urethane and other plastics
Apply by dipping, spraying or brushing
PROPERTIES
Uncured:
Viscosity
105 cP (105 mPas)
Appearance
Translucent
Non-Volatile Content
30%
Cured: 72 hours minimum at ambient temperature and humidity
Specific Gravity
30%
Durometer, Type A
20
Tensile Strength
1,240 psi (8.5 MPa)
Elongation
800%
Tear Strength
120 ppi (21.0 kN/m)
Tissue Culture (Cytotoxicity Testing)
Pass
Elemental Analysis of Trace Metals
Pass
Properties tested on a lot-to-lot basis. Do not use the properties shown in this technical profile as a basis for preparing specifications. Please contact NuSil Technology for assistance and recommendations in establishing particular specifications.
Recommended Primer MED-160

Note: Some bonding applications may require the use of a primer.
Packaging

1 Pint (390 g)
1 Gallon (2.88 kg)
5 Gallon (15.6 kg)
1 Drum (140 kg)

Warranty

12 Months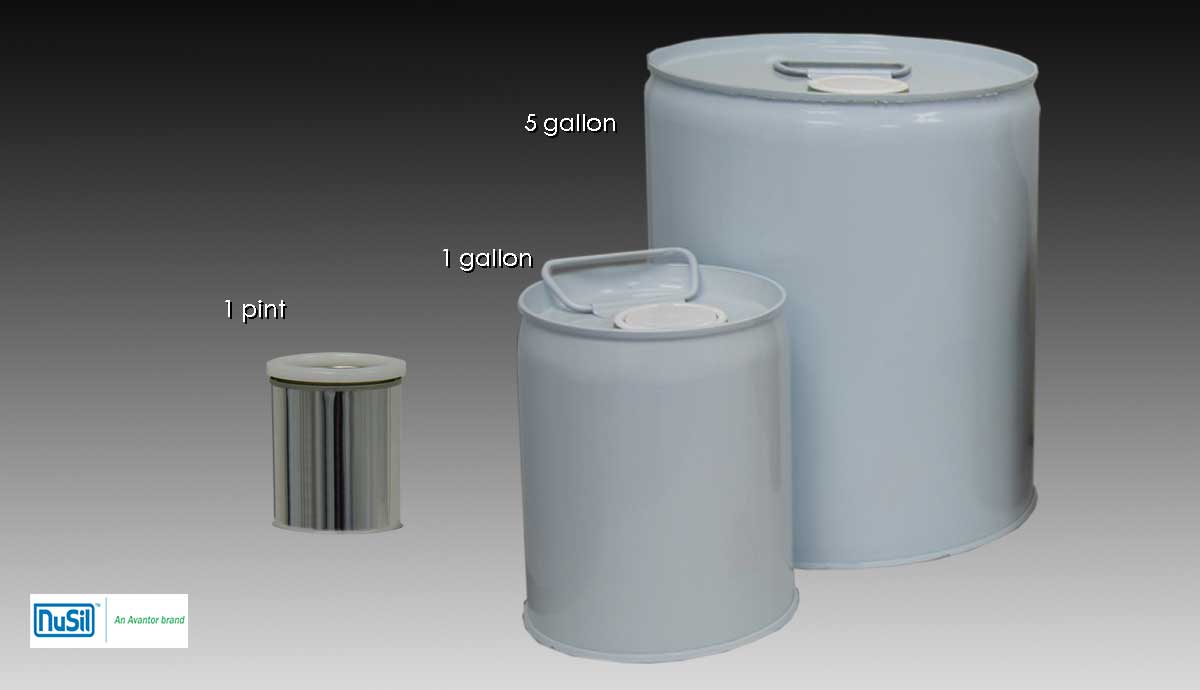 Example packaging