Polymer Systems
Technology Limited
Life Science
Premium Care:

MED3-4900
Color Masterbatches RO
Titanium Dioxide Healthcare Silicone Color Masterbatch ‑ White
DESCRIPTION
A white, single component masterbatch, with the consistency of a low viscosity paste
Consists of pigment dispersed in a vinyl-functional silicone polymer which covalently bonds into the matrix of platinum-cured silicone systems
APPLICATION
For easy and more precise pigmentation of liquid silicone rubbers and low consistency elastomers suitable for injection molding
Reduces production time and eliminates use of powders that may contaminate clean room environments
PROPERTIES

| | |
| --- | --- |
| Uncured: | |
| Appearance | White |
| Non-Volatile Content | 99% |
| Specific Gravity | 1.52 |
| Cured: 5 minutes at 150°C (302°F). Stabilize for 3 hours minimum at ambient temperature and humidity. | |
| Tissue Culture (Cytotoxicity Testing) | Pass |
The above properties are tested on a lot-to-lot basis. Do not use as a basis for preparing specifications. Please contact NuSil Technology for assistance and recommendations in establishing particular specifications.
Packaging

1 Pint (455 g)
1 Gallon (3.64 kg)

Warranty

12 Months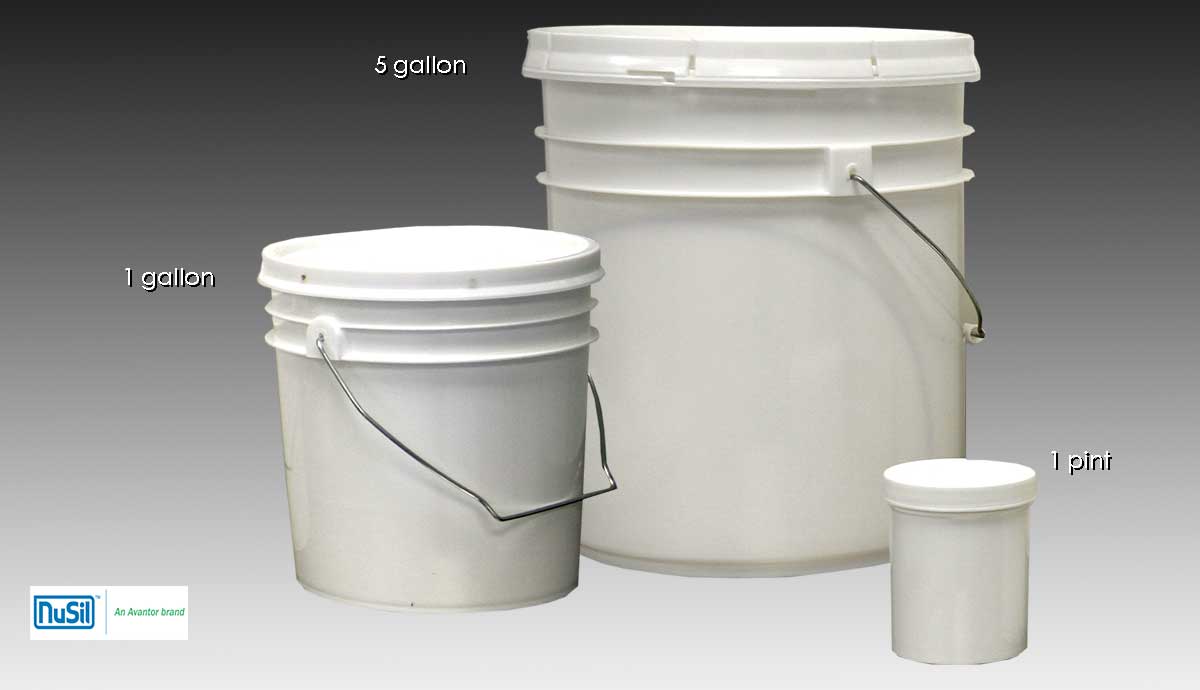 Example packaging