Polymer Systems
Technology Limited
Life Science
Implant Line
MED-5440
Liquid Silicone Rubbers
Liquid Injection Molding Fluorosilicone Liquid Silicone Rubber
DESCRIPTION
Two-part, translucent, fluorosilicone elastomer used with liquid injection molding equipment
100 mol % fluorosilicone
Cures with heat via addition-cure chemistry
1:1 Mix Ratio (Part A: Part B)
APPLICATION
For the injection molding of parts requiring a material with a medium durometer including: molded rubber stoppers, gaskets, seals, valves, o-rings and other precision parts
Suitable for over-molding applications
For applications requiring resistance to solvents, oils and dimethyl silicone fluids
PROPERTIES

| | |
| --- | --- |
| Uncured: | |
| Appearance | Translucent |
| Extrusion Rate†, Part A | 40 g/min |
| Extrusion Rate†, Part B | 40 g/min |
| Work Time | >24 hours |
| Cured: 30 minutes at 150°C (302°F) | |
| Specific Gravity | 1.38 |
| Durometer, Type A | 40 |
| Tensile Strength | 1,250 psi (8.6 MPa) |
| Elongation | 380% |
| Tear Strength | 60 ppi (10.6 kN/m) |
| Tissue Culture (Cytotoxicity Testing) | Pass |
| Elemental Analysis of Trace Metals | Pass |
These properties tested on a lot-to-lot basis. Please contact NuSil Technology for assistance and recommendations in establishing particular specifications.
†(Performed using a SEMCO® model 250-A pneumatic gun with a ⅛ nozzle orifice and 90± 5 psi air pressure)
Recommended Primer MED1-161

Note: Some bonding applications may require the use of a primer.
Packaging

50 mL Side-by-Side Kit
400 mL Side-by-Side Kit
2 Pint Kit (910 g)
2 Gallon Kit (7.28 kg)
10 Gallon Kit (36.4 kg)

Warranty

12 Months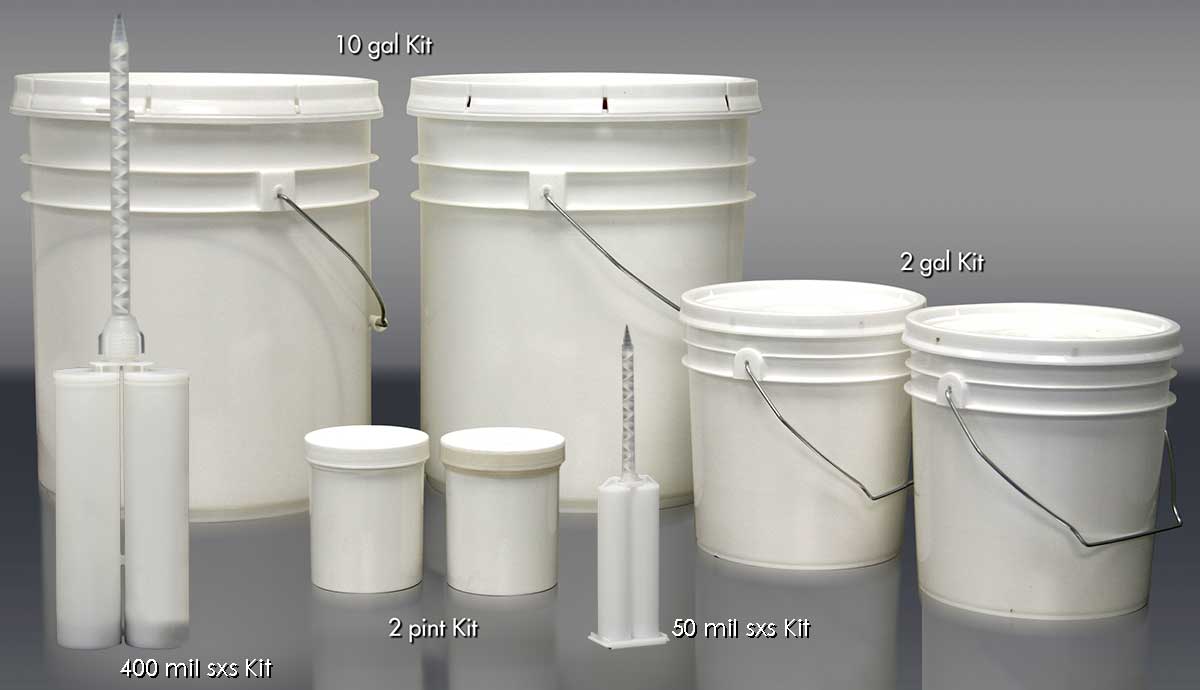 Example packaging
For Use With Liquid Silicone Rubbers: