Polymer Systems
Technology Limited
Life Science
Premium Care:

MED10-6670
Specialty Dispersions
Low Coefficient Of Friction Silicone Coating
DESCRIPTION
Two-part silicone elastomer dispersed in xylene
Cures to a thin silicone film that decreases the coefficient of friction (CoF) compared to the uncoated silicone and increases abrasion resistance for moving, sliding, and rubbing parts
Cures via addition-cure chemistry
1:1 Mix Ratio (Part A: Part B)
APPLICATION
Low viscosity makes dispersions ideal for use as sprayable coatings
For coating of tubing (ID/OD), balloons, valves, stoppers, o- rings, and for other silicone parts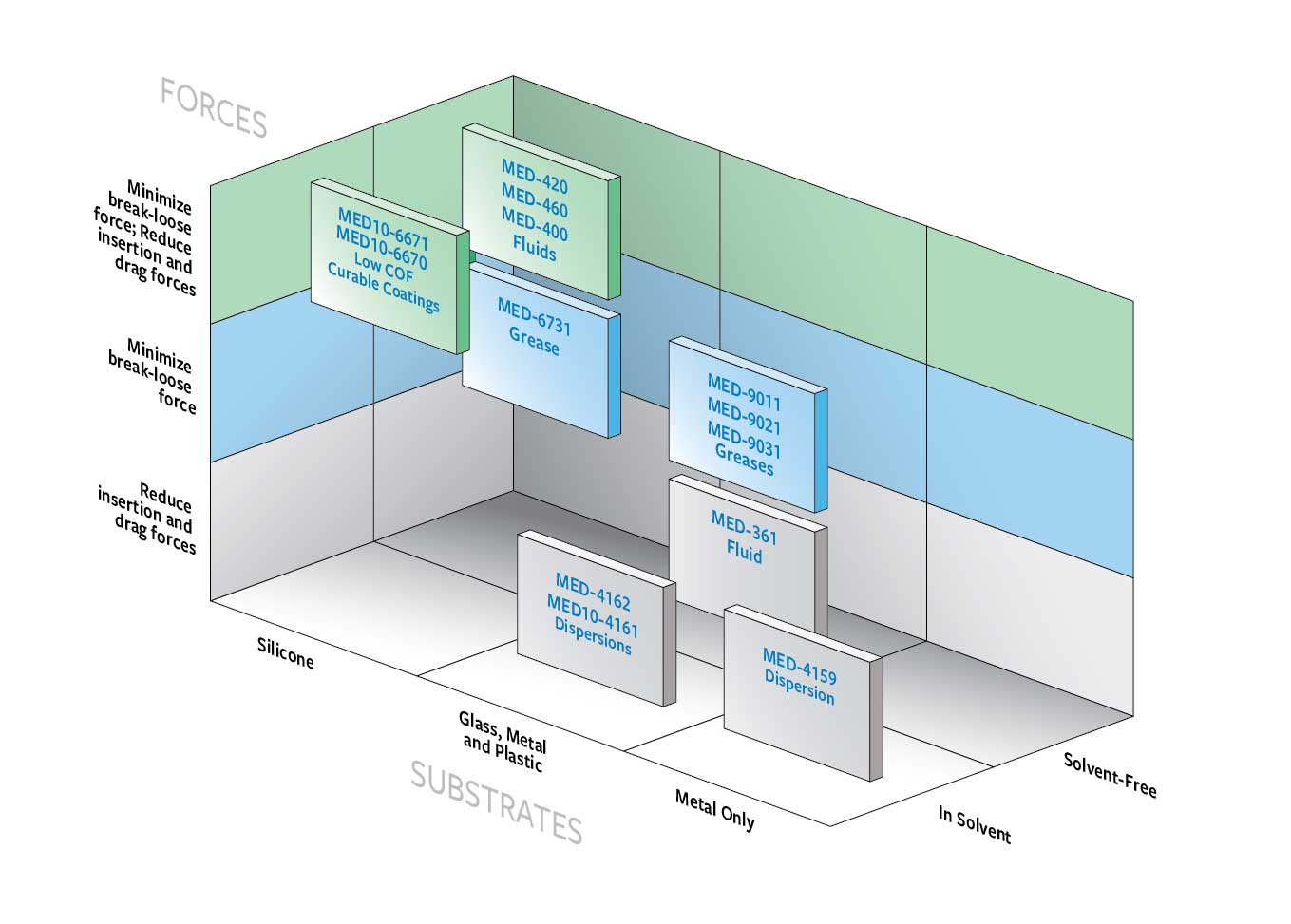 PROPERTIES

| | |
| --- | --- |
| Uncured:. | |
| Appearance A | Translucent |
| Appearance B | Translucent to White |
| Zahn cup Viscosity, Cup #2 | 16 seconds |
| Percent Solids, Mixed | 25% |
| Cured: 5 minutes minimum at ambient temperature and humidity, then 5 minutes at 150°C (302°F) | |
| Tissue Culture (Cytotoxicity Testing) | Pass |
| Elemental Analysis of Trace Metals | Pass |
These properties tested on a lot-to-lot basis. Please contact NuSil Technology for assistance and recommendations in establishing particular specifications.
Recommended Primer MED1-161

Note: Some bonding applications may require the use of a primer.
Packaging

100 Gram Kit (0.1 kg)
2 Pint Kit (675 g)
2 Gallon Kit (7.28 kg)
10 Gallon Kit (36.4)

Warranty

12 Months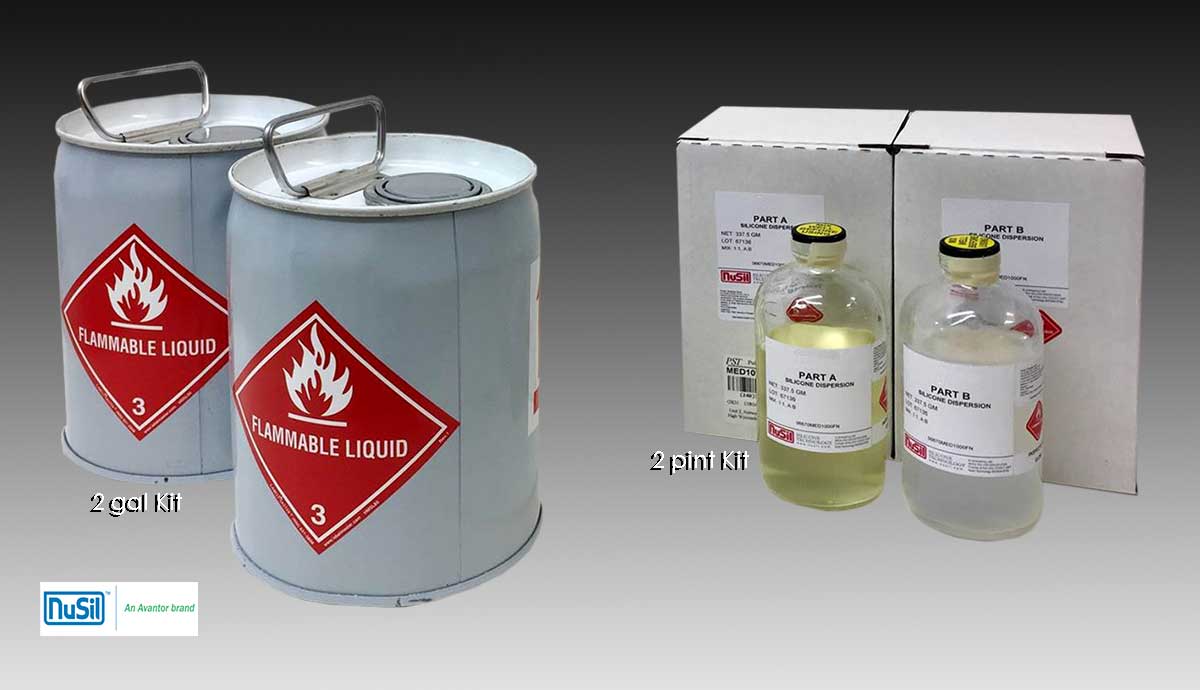 Example packaging