Polymer Systems
Technology Limited
Life Science
Premium Care:

MED4-4220
Platinum Cure
Low Consistency Silicone Elastomer
DESCRIPTION
A two-part, low viscosity, translucent silicone elastomer
Cures at room temperature. Cure rate may be accelerated with heat
Platinum addition cure
1:1 Mix Ratio (Part A: Part B)
APPLICATION
For use in potting, encapsulating, coating, and injection or transfer molding applications
Additional information for Fast-Cure Silicones for Short-Term Implants: Healthcare PDF tear sheet
NuSil Technology's MED4-4220 shall not be considered for use in human implantation for a period of greater than 29 days.
PROPERTIES
Uncured:
Appearance
Translucent
Viscosity, Part A
25,000 cP (25,000 mPas)
Viscosity, Part B
19,000 cP (19,000 mPas)
Work Time
27 minutes
Cured: 15 minutes at 150°C (302°F)
Durometer, Type A
17
Tensile Strength
660 psi (4.5 MPa)
Elongation
580%
Tear Strength
35 ppi (6.2 kN/m)
Tissue Culture (Cytotoxicity Testing)
Pass
Elemental Analysis of Trace Metals
Pass
These properties tested on a lot-to-lot basis. Please contact NuSil Technology for assistance and recommendations in establishing particular specifications.
Recommended Primer MED1-161

Note: Some bonding applications may require the use of a primer.
Packaging

50 mL Side-by-Side Kit
400 mL Side-by-Side Kit
2 Pint Kit (910 g)
2 Gallon Kit (7.28 kg)

Warranty

12 Months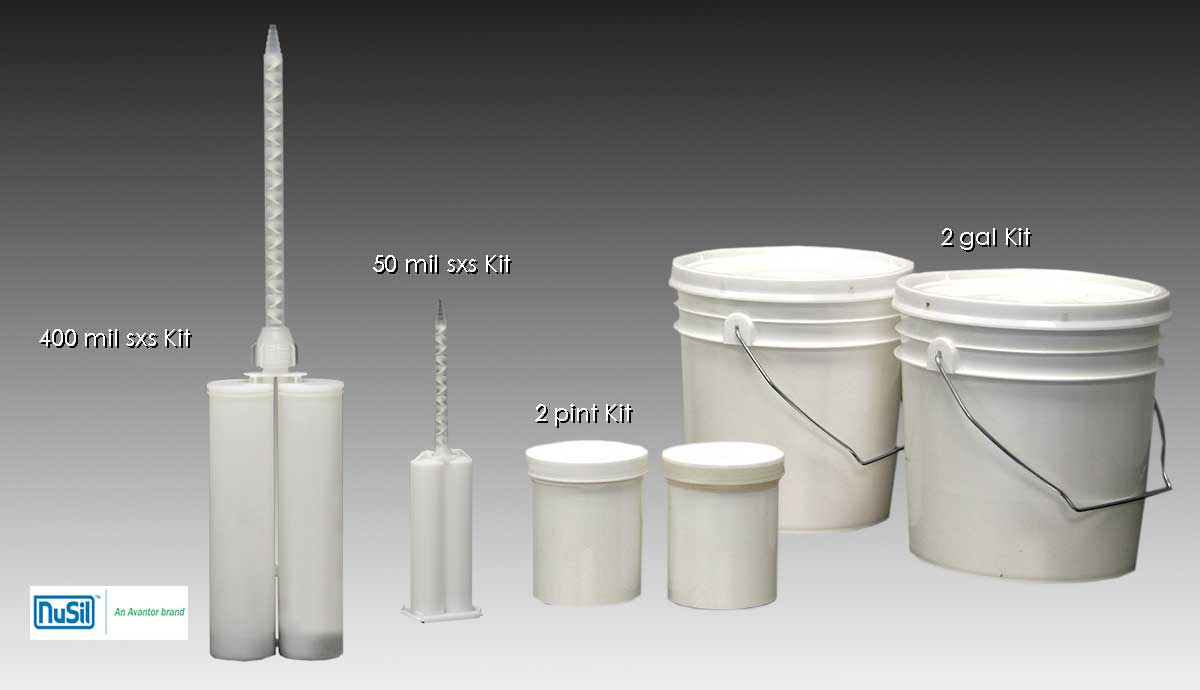 Example packaging